Please use your browser BACK button to return to the previous page.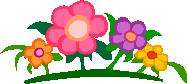 For U.S, Orders You may choose to make payment with Money Order, Cashier's or Personal Check. Orders paid by Personal Check will have a 10 day clearance. (There is a $25.00 fee for returned Checks.)

Please use the Order Button, with the items you wish to purchase and  fill out the Order Form. I will send you a reply email with Shipping, Handling and ( Insurance for fragile items) added to the total of your purchase.  

Shipping is based on weight. Sometimes it saves on Shipping to use the Order Button when you wish to buy more than one item in the same Order. 

There will be some pages that have items listed that have 

Free U S Shipping, and some pages where there is

Flat Rate U S shipping.  These items will be noted on each page. If you order more than one item with Flat Rate shipping in the same order any excess shipping will be refunded.

We do pack all items securely and unless the package is mistreated by the Carrier you should receive them undamaged. If you should have loss; or damage please save all items in your order, the container and all of your packing materials which you will need to file a claim.  You can contact  us and we can assist you in filing an insurance claim. 

Ordering and Shipping Information

You have two options to choose from in  placing your order:  

1-You may use the PayPal Add to Cart option to pay for your purchase with a credit card or through your PayPal account. You do not have to be a PayPal member to use your credit card. Orders paid through PayPal must have a confirmed address. 

2- You may use the Order option, which will take you to the Order Form. You may choose Money Order, Personal Check, or PayPal, on the Order Form.  You can also make comments or ask questions on the order form. 

International Orders must use the Order Button, as there is no way to set up a shipping scale in the Shopping Cart applicable to all countries. Payment for International Orders, with a confirmed address, is accepted through PayPal only. You will receive an invoice from us through PayPal.

Free U. S. Shipping or Flat Rate U. S. Shipping will 

be noted on some items

This page was last updated: July 20, 2019
You can contact us by email if you have any questions about any product , the ordering or shipping process, or if you would like to have a Shipping Quote prior to placing your Order. I will reply promptly.