BUYING~SHIPPING ~AND~ RETURN~ POLICIES 

Please go to the Ordering and Shipping page for the details in ordering, either through the PayPal Shopping Cart or with the Order Button that is posted with each item. This page also includes detailed shipping information.
Return and Refund Policy

So far I very seldom offer anything that is "brand" new.  If an item is described as Mint, Perfect or Excellent it has no flaws that I have detected.  If described as Very Good or Good condition it may have normal wear, minor flaws or defects that I will describe accurately.  Any noticeable defects will be described in detail.

Your satisfaction with your order is very important to me. 

If you have a problem with an item you purchased please notify me within 

3 days of the day you received it.  If you request a refund please return the item within 14 days, and in the same condition as you received it, and purchase price,  excluding shipping, handling and insurance, will be refunded.

If you have questions about an item prior to deciding to purchase it, or you want a shipping quote please send me an email so that I can answer. Then we will both be Happy with the transaction. 

 Information & Site Policies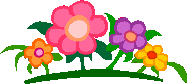 .Thank you for shopping with me and

God Bless You and Yours!

Granny

Please use browser ~BACK~ button 

to return to previous page

PRIVACY POLICY~  I will never give, share 

or sell your name, address, email 

address or any information to any 

company or individual......